Who we are
WIPA Chemicals International N.V. (WCI) is an independent, fully synthetic, lubricant developer and producer. WCI was founded by two visionaries with the desire to solve lubrication challenges with technical innovation of superior lubricants in close co-operation with customers and to produce these lubricants continuously with the highest quality standards. The company has remained true to these ideals.
Our founders started WCI in 1993 after having more than 25 years of experience as technical director for a global lubricant company and as general manager of an exclusive dealer and service company for a compressor OEM.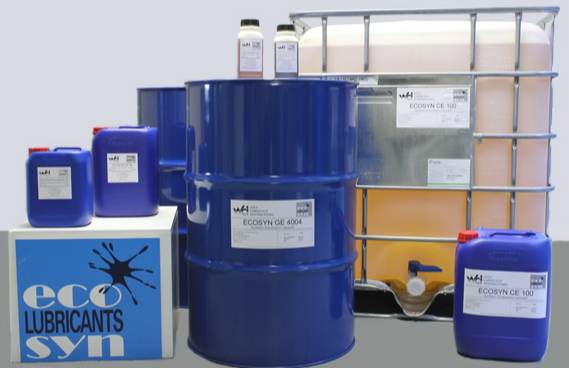 WCI develops and produces a wide selection of special synthetic lubricating oils for industrial applications under the name ECOSYN® LUBRICANTS. Our blending plant, R&D and main distribution centre are located in Evergem, near Ghent in Belgium; in the heart of the chemical industry in Europe and close to the Antwerp and Rotterdam harbour, from which our lubricants are shipped worldwide.
ECOSYN® LUBRICANTS are 100% synthetic. They are specially engineered to reduce costs, protect machine components, reduce emissions, last longer, reduce fuel consumption and prevent environmental pollution. ECOSYN® LUBRICANTS are designed for severe operating conditions. Our products are clearly superior in extreme applications where high temperatures, high load, flammability and long oil change intervals are overriding factors.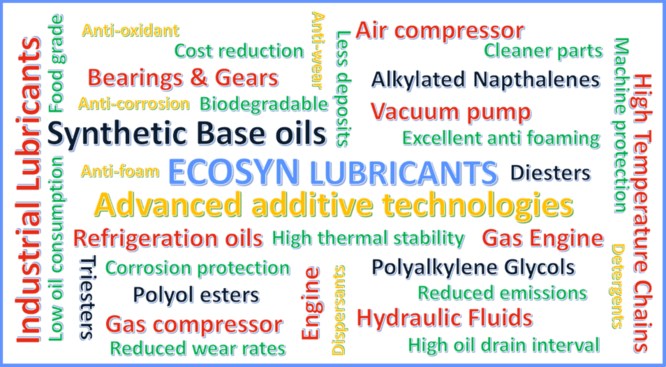 What we do
We closely support our customers with technical and economical lubrication recommendations, solving tribological challenges and setting-up and executing oil analysis programmes. Upon our customer's request we offer tailor made solutions as well as private labelling.
We continuously improve our ECOSYN® LUBRICANTS in close co-operation with Original Equipment Manufacturers, service companies and end users, in order to meet the ever increasing equipment and environmental demands.
We produce a wide selection of special synthetic lubricating oils for air compressors, gas compressors, gas engines, engines, vacuum pumps, bearings and gears and for refrigeration, hydraulic and high temperature chain applications.
Our lubricants are available for distribution in bulk and in packages of 1000 L, 200 L, 20 L, 10 L, 5 L and 1 L. Together with our distribution and forwarding partners we ship our ECOSYN® LUBRICANTS worldwide.